Sports Nutrition Supplement Guide
We as athletes have a high need for sports nutrition supplements. Supplements give our bodies the nutrients we need to perform at the top.
Before an expedition adventure race, I train 20 hours per week. I may go 72 hours in a race without sleep. If I neglect sports supplements, I will be sick about once a month.
In November 2005, I had been sick for about 6 weeks. I drove 3 hours (OK my parents insisted and took me) to see Dr. Bob Marshall, founder of Premier Research Labs.

My lungs were so bad I could barely talk. I coughed the entire hour. He told me I could not do Primal Quest 2006, as I was too run down. I had parasites, a biofilm, and a nano bacterial infection.
He restricted me to working out only 1 hour per day. I had been working out 3 hours per day. I took mega doses of supplements until June of 2006. Eight weeks before the race, I got a call and was asked to race with Team Nemo.
Since I was doing so much better I said "yes"! I was able to fulfill my dream of doing Primal Quest, thanks to Dr. Marshall and of course my wonderful parents who took me to see him.
My sports nutrition supplements are almost exclusively Hammer Nutrition (which I use during races) and Premier Research Lab's products. In order for me to train at the level I do, I need sports supplements that deliver extreme nutrition.
---
THE BEST SUPPLEMENTS
---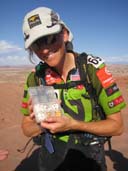 There are a number of companies offering a sports nutrition supplement on the market today. Only a few, in my opinion use all healthy ingredients. Premier Research Labs and Hammer Nutrition are two of those companies.

My teammate at Primal Quest 2006, asked me to try Hammer Nutrition products. Since I know most products are full of toxins I wouldn't use them. In fact, I thought two of my teammates were crazy as they were drinking most of their calories.

I was skeptical of the products, as I am very particular about what I put in my body...
Only organic
No highly heated food
No tag alongs excipients


.....Ironically, I tried Hammer Products when they were given out for free at a local race. I found out they met my requirements.

They believe less is more and don't recommend mega-doses of fuel or a sports nutrition supplement.

Now, I won't race without the products. They are awesome!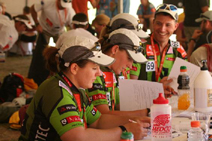 Premeir Reseach Lab's Products are what keeps me going daily. They are nutritional supplements formulated with no
toxic tagalongs such as magnesium stearate (hydrogenated oil)
silicon dioxide (common sand)
talcum powder (a suspected carcinogen)
toxic tableting agents gelatin capsules (made from cow hooves)

Dr. Marshall has an excellent sports nutrition guide to keep your immune system going the entire year. After incorporating these supplements in my protocol, I reached a higher level of performance.
Dr. Marshall does not push for you to continue on high doses. He thinks you need to get healthy and then stay on a maintenance routine of a sports nutrition supplement.
Not only are supplements for recovering but you can learn how to rid yourself of sickness and disease without prescription drugs or conventional medicines. By using nutrition as your medicine to fuel and reenergize the body, the body can heal itself naturally.
---
HAMMER NUTRITION
---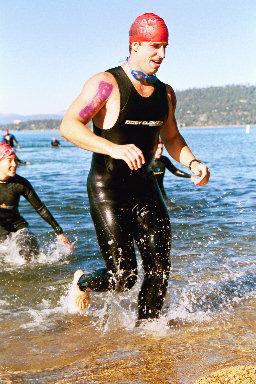 Hammer Nutrition breaks its sports nutrition supplements into four categories.
Below is a list of three of their categories. For more detailed information on each product click here Hammer Nutrition Supplements


Essential

Premium Insurance Caps
Race Caps Supreme
Mito Caps


Very Important
Super Antioxidant
Phytomax
REM Caps

Important

Tissue Rejuvenator
Xobaline
Chromemate
Digest Caps
Boron
Specific

Appestat
This increases fat metabolism which targets the burning of excess fat and not of muscle mass and naturally suppress the appetite.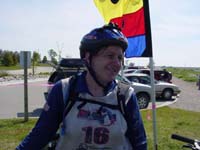 I credit Hammer Nutrition with helping me finish the Michigan 5 day Expedition Race.
The day before the race I got strep throat. In the middle of the race my throat was so swollen I could barely eat. I ended up drinking all my calories.

I took the Race Caps, Mito Caps, and Super AO hourly. I was able to finish the race strong.
After the race it took me 15 days to get over the strep, but the Hammer sports nutrition supplements helped me finish!
---
PREMIER RESEARCH LABS
---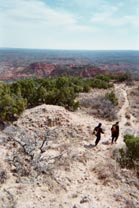 In a recent interview, Dr. Marshall talked about what is crucial for athletes. Premier Research Labs takes nutrition to a very different level. They are concerned with cell resonance and healing the whole body to make it a "powerhouse!"
Even though I eat very healthy, I supplement to keep my immune system up. I tend to get strep throat and upper bronchial infections, if I am not using good supplements. I have now added these to my maintenance sports nutrition supplements. I feel more recovered and have more energy since implementing these.
We as athletes do not get the antioxidants needed due to the condition of our soil. Antioxidants have been reduced in our food by 50% in the last 25 years.
This produces weaker athletes, who are susceptible to injury. We are aging faster.

Premier Research Labs recommends the following supplements for athletes. They are used for recovery, lactic acid removal, atp strengthening, endocrine heath, immunity and more! Did you know digestion also affects your performance!
To learn about digestion and more detailed information about the supplements see Premier Research Labs


DHLA (live source only)- antioxidant
Green Tea- antioxidant, heavy metal remover
Melatonin- REM sleep, super antioxidant
Co-Quinol- antioxidant, brain function
Brain Complex- lactic acid removal
Protein- recovery, digestion
Gold 360- anti-aging
Royal Jelly- powerhouse anti-aging supplement


Max Stress B- powerhouse supplement Dr. Marshall maintains clinical facilities in Torrance, California and Round Rock, Texas, where he continues to test and refine new and existing formulations.
At age 60, he still runs 10 miles at a 6 minute per mile pace!
---
SUPPLEMENT SUPPLIERS
---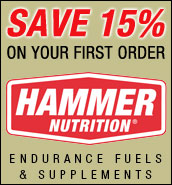 ---
SUPPLEMENT INFORMATION
---
Back to Home from Sports Nutrition Supplement