MOUNTAIN BIKING CLOTHING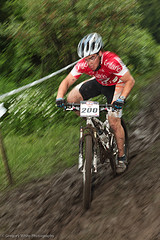 Mountain biking clothing is both cool and functional.
It is imperative for a biker to be prepared for any sudden changes whether it is heat, rain, snow, sleet, or winds. As well as the weather, there are also other circumstances that a biker has to be wary of in the back country or trails.


The first and foremost item is the helmet. You can find out all about helmets at our page Mountain Bike Helmets.


Cycling Shorts In order to increase a rider's comfort, it is important to possess a good pair of cycling shorts. Cycling shorts have chamois sewn into them for the purposes of absorbing moisture and to protect against chafing.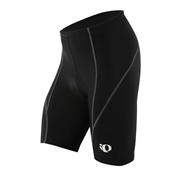 I used to never wear bike shorts until I got some. I thought I didn't need them. What a difference! When I adventure racing we may be on the bike 3 days. I am thankful to have shorts that help protect my back side!


Jacket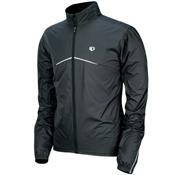 It is advised to carry a cycling jacket or rain jacket. These jackets are lightweight and generally made of polyester as well as being quick-drying. If you'll be out for days choose waterproof, otherwise water resistant is good. If the temperatures are cold go for water proof as well. Plus add a layer such as fleece.
Gloves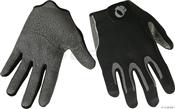 Another essential item which is aimed to provide a mountain bike rider with better protection is gloves. As well as keeping the rider's hands warm, cycling gloves also protect the hands against road vibrations and fatigue, as the gloves absorb shock through their padding. Again, the gloves should fit comfortably and not be too tight.
I like the Pear Izumi gloves, but most gloves are going to hold up. Go with a glove that fits you well.
Some other pieces of mountain biking clothing include sunglasses, which protect the eyes against the sun and its harmful rays and also as a shield from debris on the roads.


Cycling Shoes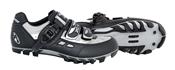 Cycling shoes are also a great advantage and give maximum performance. Cycling shoes have harder soles and keep the feet's arches from hurting, unlike ordinary athletic or rubber shoes.
Even though not a piece of clothing in itself, bike bags are recommended. They are perfect for storing jackets, sunglasses, reflective jackets and even tools, water, snack, and other essential items.
These bags are available in different designs and can be stored on the handlebars, under the seat, on both sides of the wheels, or on the back as a backpack.
It is not always necessary to purchase the most expensive mountain biking clothing, obtaining the best that you can afford will suffice. Cycling can require a considerable amount of investment, and it is never advised to scrimp on your safety. However, provided that your clothing and equipment is of a good quality, it will do the job that is intended of it.





Return to Mountain Biking Riding from Mountain Biking Clothing


Home