MOUNTAIN BIKE HELMETS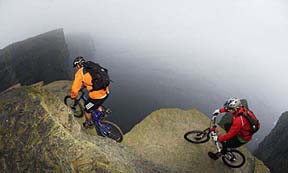 I never wore a mountain bike helmets growing up. Of course I didn't crash like I do now. Once I started mountain biking I began to wear one. I never go without a helmet now while on the trails.
Mountain biking can send you down a steep slope at 30 miles per hour or more, with rocks, ruts, roots and crannies ready to grab your front wheel and catapult you forward. It's an "extreme" sport.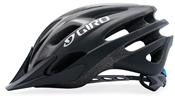 A helmet has a polycarbonate outer layer, with an inner layer of closed cell, high density foam. Inside that, will be Velcro attachment points for soft cell foam pads to adjust the fit.
All that to say it is like wearing polystyrene coffee cups mashed together on top of your head. The helmet is made to crush instead of your skull.
The physics of impact mean that when you wreck and need the helmet, the hard outer shell will try to deflect the impact – if it fails, the inner shell is designed to break after a certain amount of stress and compression. Far better that your mountain bike helmet break before your head does.





---

WHAT TYPE OF HELMET?

---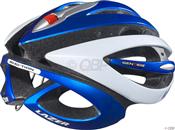 Mountain Bike Helmets
Unless your riding downhill or doing extreme stuff (ok real extreme stuff) an open faced helmet is the best way to go. You don't need a full face protection helmet until you're doing extreme motocross style riding.
Mountain bike helmets are a little more secure than road helmets so that it stays on during the jarring of the trail.


Downhill or BMX Helmets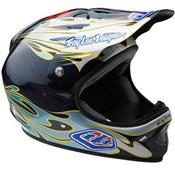 There helmets are built to protect the face and have more coverage. If you are racing downhill or doing bmx or extreme jumps this is the helmet for you. If you are adventure racing or mountain bike racing, stick with the open faced helmet.


Road bike helmets
These are lighter and aerodynamic. They are made specifically for the road.





---

HOW SHOULD IT FIT?

---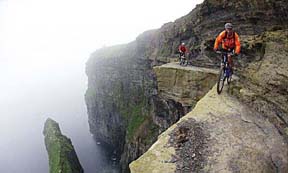 The most important quality of a helmet is the fit. On the more expensive helmets you are paying for more air vents and a lighter helmet.
The best mountain bike helmet or any bike helmet for that matter is one that fits right.
If a helmet is too big the helmet will move and can actually slap the head in a crash. The helmet should not be too tight either because if it has no "give" should the rider fall it will be a direct impact and the cushion will have a harder time softening the blow to the head.
Fitting the helmet is a matter of getting your head circumference measured – use a tape measure and run a circle around the top of your head from your forehead across your temples and around – it should be a bit lower than the measurement you use to buy a hat.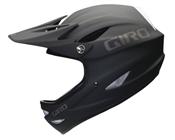 Most helmets will come in three sizes, find the one that's the closest match, and use the padded inserts to customize the fit.
Helmets should fit comfortably on the head and when the straps are not fastened it should move to a degree of about a half inch forward and backwards.
If it doesn't then the helmet is too small for the rider and should not be worn. On the other hand, if the helmet moves farther than this and easily falls into the eyes then it is too big and should not be worn either. Just because it doesn't move much when it is fastened does not mean that on a rugged terrain it won't "joggle" back and forth and into the eyes.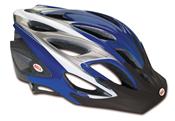 Straps
Another important part of a helmet is the straps. These straps are often made with buckles some with Velcro while yet others a simple clasp that fastens securely.
These straps are designed to go under the chin to not only avoid movement of the helmet but also to keep the helmet in place and on the head.
Take care not to get it too tight and pinch your neck.
Hairports and Visors
A hairport is for a ponytail. That is so cool as my helmet does not fit right with my hair crammed up in there. The visors are great to keep the sun out and for glares.
Finally, be sure to look at air vents and air flow patterns while it is not as important for a mountain biker as a roadie, if you can get an aerodynamic helmet that breaths-go for it!







---

BEST BRANDS

---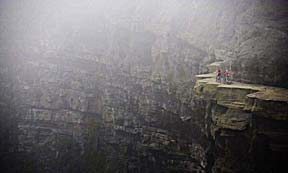 The top brands of mountain bike helmets are Bell, Giro, SixSixOne and Protec.
If you have an extra large head, try the T Bell Triton and Giro Atlas.
All helmets should meet the Consumer Products Safety Commission (CPSC) bike helmet certification standard.
If your racing downhill you'll need to include the ASTM F 1952 Downhill Mountain Bike Helmet Standard, the ASTM F 2032 BMX Helmet Standard, or the even tougher DOT or Snell helmet standards on your helmet.
Try on a helmet at your local bike store then check prices on line. I'd compare prices with JensonUSA.com as they run weekly sales and have deep discounts on quality helmets.







Return to Mountain Biking Sizing from Mountain Bike Helmets


Home