Where is your next adventure vacation going to be? If you are looking for a great place to explore, why not Peru?
With truly diverse geography from the tropical forests of the Amazon Basin and the arid plains of the Pacific coast to the peaks of the Andes Mountains, Peru offers a myriad of adventures just waiting to be experienced. With the
Amazon River
flowing through it and Pacific Ocean bordering its west side, water activities are always just a stone's throw away.
With so many things to see and do, the options are limitless but can indeed be overwhelming
. We have rounded up our favorite desination picks with some of the best travel packages you will find and all are with great travel agencies of excellent repore.
Afterall, you will have your hands full just packing your gear!
To narrow down the infinite choices available when traveling Peru, we have done the footwork for you so you can pick what type of
adventures and activities
you would like to do and
the region you would most like to do it in
and check out our selections from there.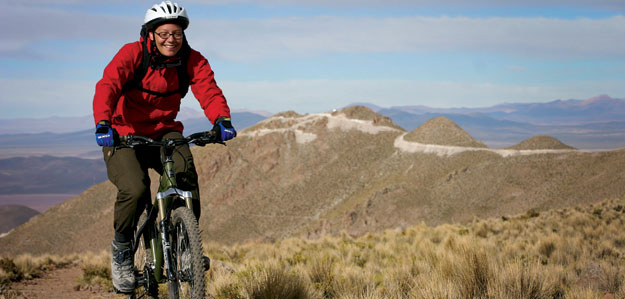 Attention adrenaline junkies, how does
15 days of non-stop Peruvian adventure
sound? For those who are not content to just see the sights but must
experience
them as well, this
Peru Multisport
action packed excursion
is for you. is for you.
Bike the Sacred Valley in the Andes
and climb the Inca Trail through the tunnels and Incan ruins. Kayak Lake Titicaca near Bolivia and explore the Amazon jungle in a way few people ever will. Hike your way to
ancient historial sites
and meet the village locals as you go. This trip is not for the wimpy. It is a
challenging physical adventure
but it promises to be the
experience of a lifetime
.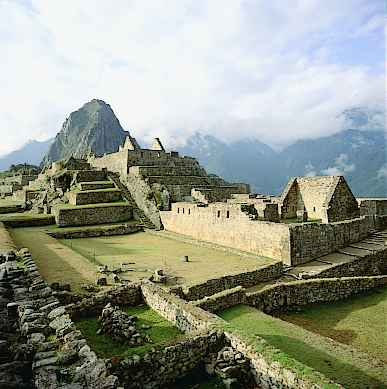 A little lighter on the physical side but
extreme in adventure
is the
Amazing Peru
package. During this 12 day trip, you will
fly in a small plane
over the Nazca Lines to observe the "lines", or art designs, that are thought to date back to 400 and 650 AD and
you'll set sail
in Paracas Bay to the Ballestas Island enjoying the strange sand cliff engravings along the way. And...that's not all!
You'll hop aboard a train
that will take you through the
Urubamba Valley
, the Sacred Valley of the Incas, to the
Lost City of the Incas
. A full day is devoted to your leisure for sightseeing or shopping in Cuzco or
you can opt to go exploring on your own
if you wish. Take a ride from Cuzco to Puno through the Andes with elevation of more than 14,000 feet then a visit to the
floating island of Uros to
highlight your tour.
Custom Group Travel packages are also available for private special interest tours. Visit
Friendly Planet Travel
for more information.
Viator offers a similar package called the
8-Day Best of Peru Tour
.
With this all inclusive excursion
, you will experience the
Ballesta Islands by boat
. The Islands are popular for the Peruvian Galapagos, home of the sealife preserve of exotics such as the Humboldt penguins, fur seals and sea lions and are off limits to people except for those visiting via boat. In addition, you will sightsee in Lima and get a chance to mingle with the locals and shop the markets as well. Then you will
take an air tour over the Nazca Lines
in a small Cesna airplane where each passenger gets a window seat. You'll also
experience Machu Picchu by train
the catch a bus for a scenic journey up the famous winding road. Although this tour is jammed packed with places to go and things to see, the schedule also allows for personal time where you can
explore on your own
.
Single?
Best Single Travel
It's funner and safer to travel with others so join a group of travel buddies for the
Peruvian experience of a lifetime
. Travel by train to Machue Picchy, the fortress city of the ancient Incas. Voted one of the new "Seven Wonders of the World", this pre-Columbian 15th-century Inca site is known as the "Lost City of the Incas". This excursion will take you to some of the best museums and ruins in Peru. In Lima, The city of Kings, you will visit such sites as the pre-Inca temple of Huaca Pucllana and the Sacred Citadel of Pachacamac, home of the most high God on the Peruvian Coast. Cusco is yet another fascinating place of interest you will explore. It is most known for its churches, monasteries and ancient Inca remains that are scattered about the city.
Don't travel alone, book your Peruvian adventure today!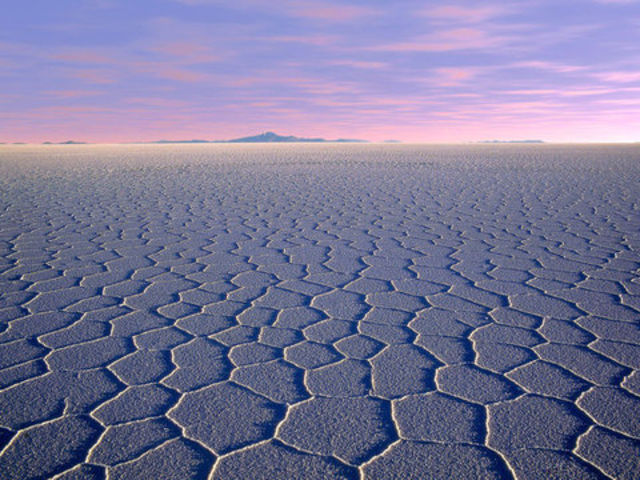 Viventura specializes in South American tours and has two great Peru packages to choose from.
Peru Bolivia Chile Andean Encounters
is a best seller and for good reason.
It rocks!
This adventure packs 13 days of excitement into one trip and not just in Peru but in Chile and Boivia too! It
truly encompasses the extrordinary
but allows you to get
upclose and personal with the locals
on a very real level as well. Not only will you shop their stores and dine with them but you can take a basket weaving lesson too. Hike over breathtaking mountains, zoom over salt flats on a 4x4, hike the forests. On this fun trip, you will even get to
sleep on the floating island of Uros
but only after a private boat ride around the lake.
Everday on this trip is indeed an adventure.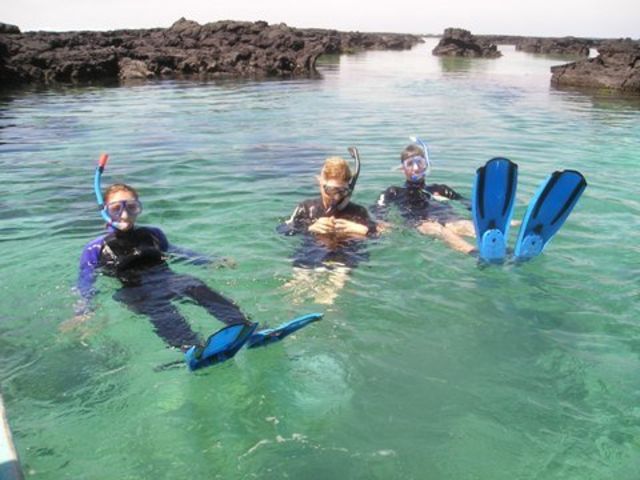 Ecuador and Peru (Islands & Incas)
is another tour brought to you by Viventura and
you're going to love this one
! You will experience
not one but two exotic South American countries
, Ecuador and Peru. Your tour begins in Quito, the capitol city of Ecaudor. Rich in history and abundant in culture, this ancient city dates back to the early 1500's. Then, a plane will transport you to the Galapagos where you can spend the day with swimming with the 2,900 different marine species including sea lions. Snorkle the crystal clear waters and check out the
green turtle reserve
. Hike the old Inca to Machu Picchu and the Sierra Negra volcano and ride the Andean train through the Scared Valley. Immerse yourself in the hot springs and explore the Amazon Jungle. This
adrenaline pumping package
is a sure winner for those who want to actively experience these wonderful South American countries.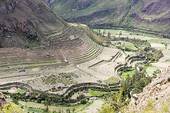 Intrepid Travel
has some
fantastic small group Peruvian tours
and they have excellent specials from time to time too.
You will explore mountains, jungles, seasides and seashores as you experience this
wonderful South American country
in a very unique and fun way. With a nice selection of packages to choose from, you are sure to find one that is perfect for your Peruvian adventure. This company likes to take tourists off the beaten track to fully discover the
true heart of Peru
, Intrepid-style.
For a limited time only, Intrepid Travel's
Adventure Travel Peru
is offering a
buy one get one free deal
. It is the deal of a lifetime but ends the end of March so it's definitely a "snooze you loose" situation. The bogo is good on any one of the four India packages Intrepid Travels hosts including Classic Peru, Inca Trail Express, Majestic Peru and Sacred Land of the Incas.
So there you have it,
Peru in all its glory
with so many things to do and see and a multitude of great tours available to take you there. We have done the homework and narrowed it all down so the most difficult thing you will have to do is choosing
the package works best for you
!