MOUNTAIN BIKING HISTORY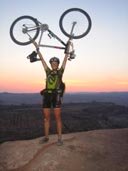 Mountain biking history has a rich background. In reality, bikes have been ridden off road for years. Remember finding that just right hill as a child. The actual sport of mountain biking started in the 1970s. Thus started mountain biking history.
The sport started with several groups of riders all over the United States, such as Crested Butte, Colorado, and Cupertino California.
These riders all take credit for beginning the mountain biking trend. They fixed bikes and tinkered with them so that they would be able to withstand conditions that were rough and terrain that was uneven, and started to ride them off road. Around the same time, there were lots of people who were riding bikes behind their friends who were riding motorcycles, and following them where they went.
There is another group that actually has significance. They are a group that is recognized by the Mountain Biking Hall of Fame for actually getting the sport going.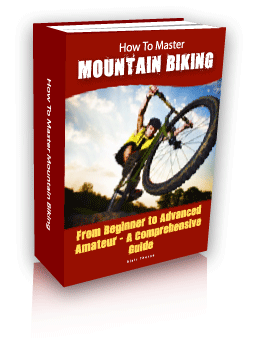 During the 1970s, they were taking bikes from the 1930s and 1940s that had been refitted with fatter tires and better brakes, and riding them down Mount Tamalpais.
This group of people, include Mountain Biking Legends. Joe Breeze, Otis Guy, Gary Fisher, and Keith Bontrager, played a central role in moving mountain biking from a hobby to an actual sport.
In fact, it was out of this group, built by Joe Breeze ,that the first actual Mountain Bike came along. The group led to the first company to produce mountain bikes, called Mountain Bikes, which was later changed to Fisher Mountain Bikes. That company still exists today, under the name Trek. The Mountain Bike Hall Of Fame was founded in 1988, and since that time the sport has been ever changing and ever growing.
Mountain Bike racing is a huge circuit now and is even in the Olympics under downhill racing. Mountain biking is a huge part of adventure racing, though the adventure racing trails are usually not as technical as mountain bike races.





Go to Mountain Biking Riding from Mountain Biking History
Home