MOUNTAIN BIKE ACCESSORIES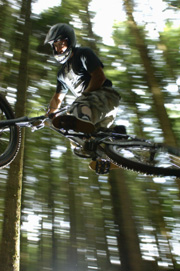 There are many mountain bike accessories on the market today. It seems I usually get stuck on a short ride, when I didn't bring any tools, cell phone or extra food. If you want to be sure you have a stellar ride it is important to bring the right accessories.


Proper shorts, shoes, lube, water bottles, gloves, helmets, lights, compass, and maps can make your ride so much more enjoyable.
The accessories that are essential are a first aid kit, cell phone, tube, pump, or CO2, tire lever and duct tape. Then there are some items that just make your trip more comfortable.





---

MUST HAVE MOUNTAIN BIKE ACCESSORIES

---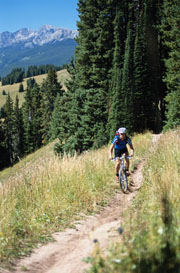 Anytime that you are striking out for an adventure, you need to be prepared. If you start with the essentials, you will be a step closer to assuring a safe return from your trip.
Regardless of what you choose, have fun and enjoy the ride.



The Bike Helmet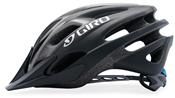 This is a must on the trail. You'll be traveling over obstacles sometimes at great speeds. There are all kinds of mountain bike helmets. It is easy to find one that fits well.



Mountain Bike Shoes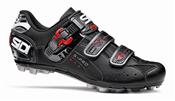 You'll need shoes that fit your pedals. Beyond that you want a good comfortable shoe. If you race you'll want one that is stiff for cross-country, and one that you can hike in for adventure racing.


Eye Protection
Wind, Bugs, and Dirt- glasses can save your eyes! I actually do not wear glasses as it bothers my vision, but I do recommend it. If it is dusty it is tough to see and I have had a bug in my eye more than once!



Hydration System
I find the hydration pack the easiest to use, but you can also use a water bottle.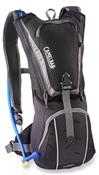 Trail Repair Kit
Be sure to have a multi-took, tire levers, a patch kit, an extra tube, mini-pump or CO2 and some duct tape.





---

MOUNTAIN BIKE ACCESSORIES YOU SHOULD HAVE

---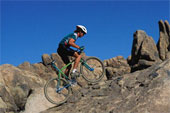 So now for the good stuff. The accessories you do not have to have!
Mountain Bike Gloves

Gloves are optional but they can make your ride more comfortable. It can help you from getting blisters and save your hands from a fall.
Mountain Bike Shorts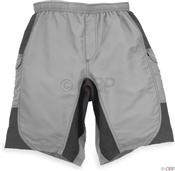 Mountain bike seats can make your backside take a beating. Mountain bike shorts can relieve that.
Fortunately, the days of the tight fitting Lycra mountain bike shorts are over. There are the spandex kind or the baggie kinds. I find the spandex more comfortable, but of course a lot more revealing. The baggy ones are stylish and save your seat!


Tail Light
If you adventure racing you'll need a taillight, but otherwise you shouldn't unless your on the road.


Cyclometer
A cyclometer is a must for me. It is not necessary but I enjoy seeing my speed and mileage.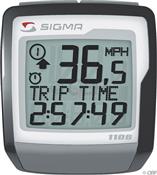 Rack
If your adventure racing you might want rack on the back of your bike. The guys on my team use one, but I do not.
Rain gear
Waterproof gear is an essential piece of gear for me. I have a 6 ounce jacket and 6 ounce pants that I carry on long rides. You especially want this in the mountains in case the weather changes.


Lights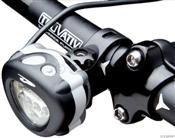 If your riding at night you'll need lights. There are small lights just for emergency to really great lights. NiteRider, and Cygo Lights are great to light up the trail. For a back up light or a cheaper option CatEye is really good.
For adventure racing specific gear check out Mountains Plus Gear.
For deep discounts on biking specific items go to Jenson USA.





Return Mountain Biking Riding from Mountain Bike Accessories


Home