Fellow Adventurers,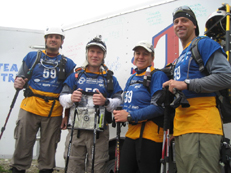 I HEART ENDURANCE RACING
It may sound cliche but literally, I heart endurance racing. It takes heart to race or to be an athlete of any kind. If your heart is not in shape, you are in trouble. Valentines Day is a great time to reflect on the importance of the heart. I have to work on my heart health every single day otherwise I could never do all the things I love like racing, biking and climbing. Doing aerobics is one way to keep your heart in shape. It improves the volume of oxygen your body can take in and use to fuel your heart and other vital organs. Anorobics, on the other hand, is exercise used to promote strength, speed and power for short endurance. Since in endurance racing I encounter the need for speed and endurance and the need for brute strength, I need a workout plan that delivers both. Crossfit interval training is my optimal training program because it gives me the best of both worlds.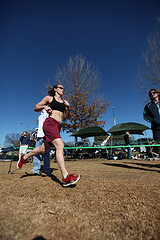 If you haven't tried Crossfit, do yourself a favor and try it. It's definately a workout you can put your heart into!

Thanks so much for your interest in my site, Extreme Adventury Sports. Be sure to check out the latest on my up and coming Cowtown Marathon. HAPPY VALENTINES DAY!!!