Happy Easter!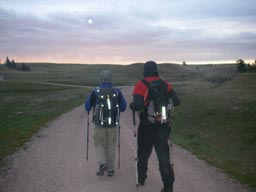 Once again an adventure is on the horizon.
Back in July of 2009, someone brought me a flyer of XMA. They said they thought I'd be interested in it, because of my racing.
I was but didn't contact them immediately. I do not enjoy phone calls to people I do not know and so put it off.
I finally called in November and Randy Pierce was coming to town. Randy is the founder of XMA. I met with Randy and knew I'd love working with XMA.
Randy is a very Godly man and wanted to take the gospel, as well as shoes, food and shelter to hard to reach groups.
I jumped on board but then was led another direction. Randy asked me about Slovenia. This was not your usual trip but an adventure racing trip.
Well 6 months later I am training for Slovenia. We are going to do the Slovenia AR race and I'll be racing as Team XMA. We'll be working with Joe and Kim Kelley the local missionaries there.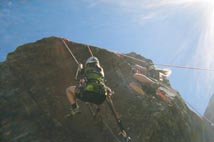 We are still looking for some racers to fill out teams we have going. If you are interested you can contact me. You can also check out XMA to see all kinds of trips.

With just 11 weeks to go time, we have some serious training. I'll be posting that in the next few days.

I hope you can join us on a trip!

Have a great day!

Kim